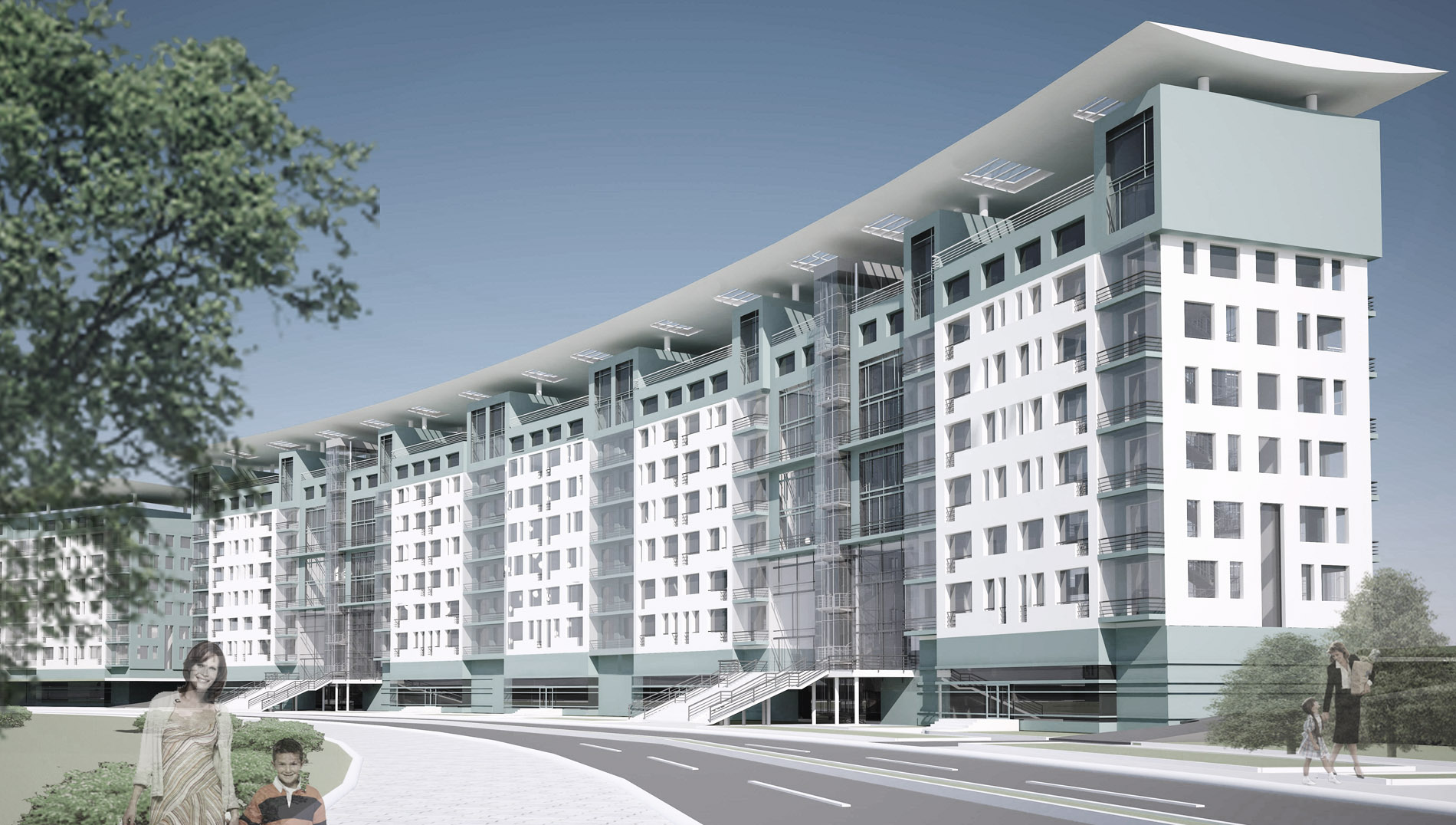 ---
RESIDENCE HOUSE / Sestroretsk  – San Petersburg – Russia/ 2013 / Archésia
---
 The plot is on the quarter alluvial island in the gulf, located between the dam and Sestroretsk . Quarter has developed infrastructure. On its territory there are three schools, 7 kindergartens, playgrounds, fitness centers, consumer  services, built into the lower floors of residential buildings and guest parking . Storey residential buildings: 4-10 floors.
Quarter has a distinct plan structure . Schools and kindergartens are  located on promenade zone extending across the entire island . On the groud floors are located fitness centres.
Luxury multy-storey apartment building includes a 2-storey underground parking, 1st floor for social-trade and technical facilities and 7 residential floors above the ground. Entrances to shops, placed in the ground floor of the building, provided from the streets. Loading of goods is carried out through the basement floors of the loading platform. 2nd floor includes wiring and technical engineering services. 2-7th floors are residential.
---