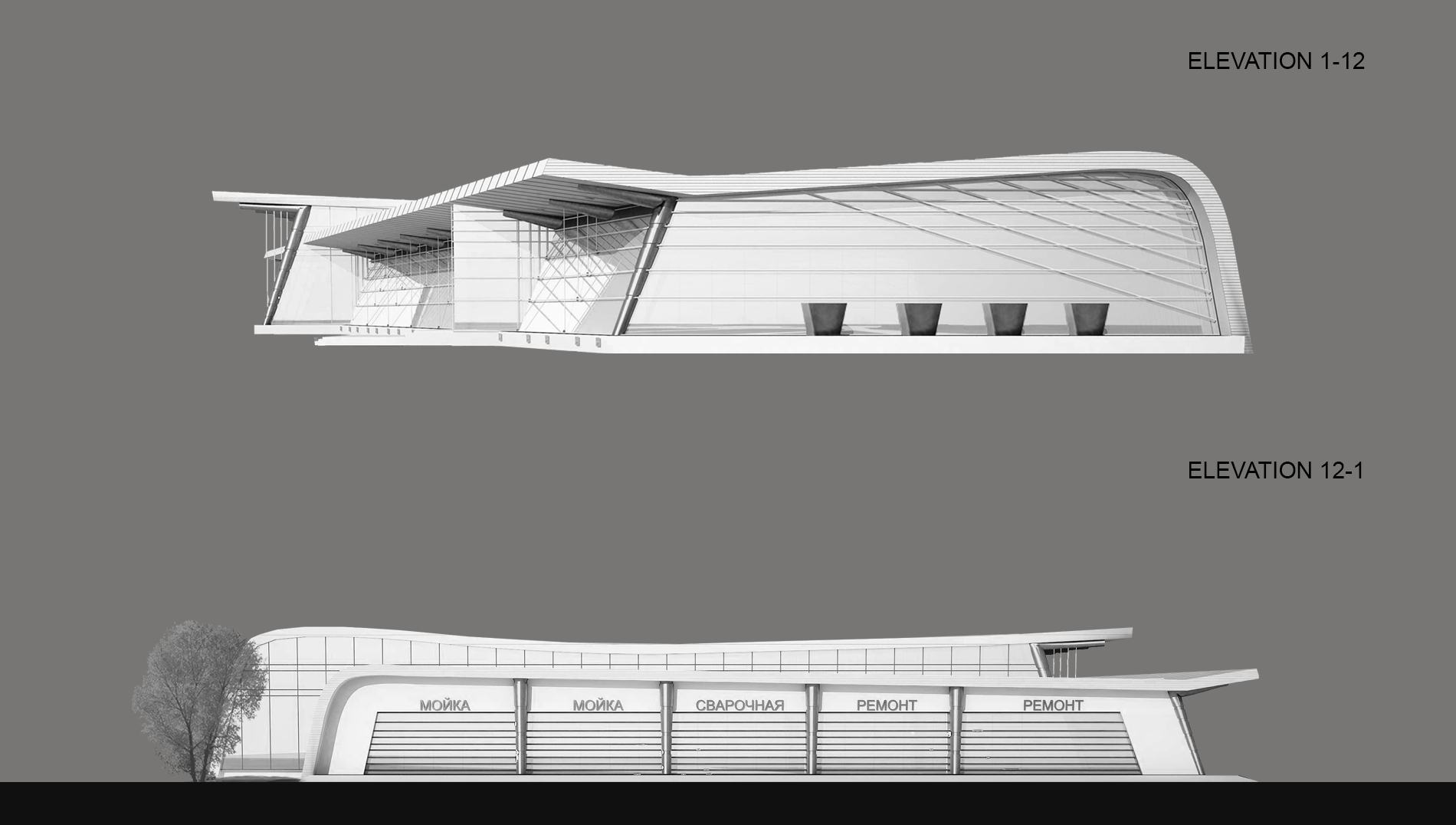 ---
CAR CENTER / Saint Petersburg / 2012 / Archésia
---
The project site is located in Saint-Petersburg at the intersection of Nalichnaya street and Uralskaya street . It is the western part of Vasilyevsky Island which has the undergoing dynamic changes. Nearby develops passenger marine terminal and is expected to create business and residential areas.
The Car Center is intended for sale and service of new cars, the cars' admission, both native and foreign brands, their pre-sale preparation, warranty and technical service.
The Car Center maintain up to 70 vehicles, working personnel – 65 people: including engineering and technical staff – 15 people, the workers – 50 people. The centre includes: staff parking – 25 cars, parking for new cars – 100 cars, repair area for – 20 cars, parking for quick service – 15 cars, visitors parking – 25 cars, demonstration and sales area, administration area, maintenance area.
---