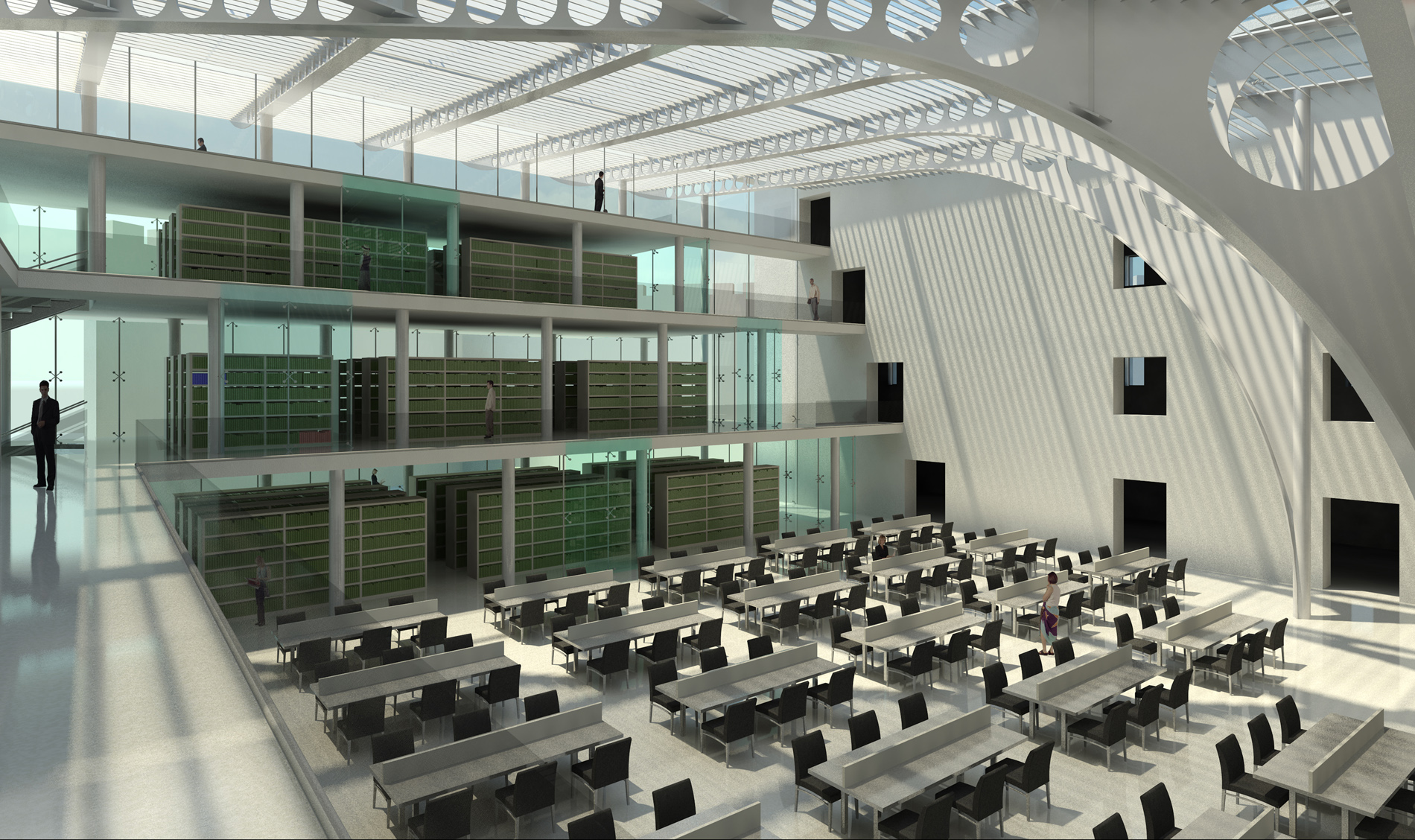 ---
ARCHITECTURE LIBRARY IN A FORMER PRISON / Florence – Italy / 2010 / Archésia
---
This is the restoration project of the former city prison to host the architectural institute library.
We chose to preserve and restore the spaces of the panopticon, and to build two new wings reflecting the old ones, in order to complete the space behind. The resulting square space becomes a large reading room.
The new volumes, translating between them, produce penetration galleries and projections that plunge in the city.
A large light cover, complete the work. It will be equipped with a rainwater collection system and photovoltaic cells. The building-system, take into account sun exposure and environmental conditions of the context: the entire design process follows a bioclimatic approach.
---