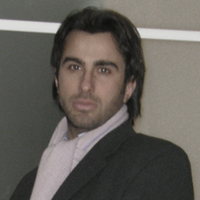 ALESSIO PROIETTI
Architect and Engineer
email: project (@) archesia.net
Former Registered Architect: Architects Registration Board (ARB) – London / UK – nr. 085580D
Registered Engineer:  Engineers Registration Board (Ordine Ingegneri) – Perugia / ITALY – nr. A3794
Registered Technical Consultants (Architecture, Engineering, Urban planning) of the Court of Perugia / ITALY – nr. 3048
Former Member of Youth Committee of the Italian Commission for UNESCO
Qualified Engineer – State exam at Faculty of Engineering, Tor Vergata – Rome
Qualified Architect – State exam at Faculty of Architecture, UniFi – Florence
Qualified Building Surveyor – State exam at Technical Institute for Surveyors, Assisi – Perugia
Certified Expert in Bioclimatic Architecture – Enaip (teaching staff: UniPg-Perugia and Politecnico-Milan)
Professional BIM User – Building Information Modelling
Graduated at Florence University – Professors Architect Alberto Breschi and Engineer Andrea Vignoli – final grade 110/110 cum Laude and degree thesis publication.
Second Level Postgraduate Master Degree in Project Management – final grade 110/110 – Department of Architecture, Built Environment and Construction Engineering – Politecnico, Milan.
Certified Technical Consultants of the Court (Forensic Engineering) – Jurisprudence Department – Perugia University feat Engineers Register Board.
Works in the field of buildings design since 2001. Performed professional internship at an engineering firm in Corciano (Perugia-IT), until 2003. Was employed full-time in a technical study / architectural design (Perugia-IT), until 2006. From 2006 self-employed, registered in technical professional register (nr. 5034/Perugia).  After 2009, worked with several organizations, in the reconstruction of the Abruzzo region, damaged by earthquake, gaining experience in urban planning and in the preservation and consolidation of historical and monumental heritage.
Has worked in a research team at Florence University, Faculty of Engineering and Architecture.
Has been selected for several public offices, in the technical field: Municipality of Panicale (Pg-IT); Municipality of Bastia Umbra (Pg-IT); Interior Ministry / Fire Department;  University of Florence; Infrastructure Ministry / Reconstruction Office; Italian Government, Cultural Heritage Ministry / Grande Progetto Pompei.
Participates to national and international architecture competitions; attended exhibitions and conferences and made contributions with publication in the conference proceedings.
Since 2012 is part of Riflesso Magazine, in partnership with the Embassy of Italy in the Principality of Monaco; deals with the Art Director and the editorial area Architecture, Art and Territory, with several publications and initiatives.