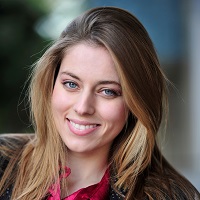 ANA NEVADO
Architect and Researcher
Email: nevana (@) archesia.net
Registered Architect: Portuguese Order of Architects – nr. 19850
Registered Researcher – ORCID ID: http://orcid.org/0000-0002-9732-1876
Qualified Architect – Exam by the Portuguese Association of Architects
Professional BIM User – Building Information Modelling
Graduated in Architecture at ISCTE-Lisbon University Institute, Portugal (Master Degree; 2009), having received 2 excellence awards (2006-2007; 2007-2008).
Attends PhD Program in Architecture of Metropolitan Contemporary Territories (Specialization: Urban Regeneration of waterfronts), at ISCTE-Lisbon University Institute, Portugal (2011-present) and performs as a Researcher in DINÂMIA'CET-IUL (2012-present).
Works in the field of architecture, urban planning and building design since 2008 and specifically in the field of urban renewal since 2010. Performed several professional internships.
Has collaborated with Portuguese architecture/engineering offices, the company Energies of Portugal and the Government of Portugal (Ministry of Justice). Currently she's an Architect at the Faculty of Sciences and Technology of the University of Coimbra, Portugal, working in the field of urban renewal, heritage maintenance and conservation.
Has participated in national and international architecture workshops, competitions and conferences, contributing with several publications in the conference proceedings.